When you are buying a property, one of the expenses you need to allow for is conveyancing. This can be an expensive process, and some buyers are tempted to save costs by doing it themselves. Whilst DIY conveyancing is possible and can save money, it is a complex procedure and unless you understand what is involved, it can involve risks.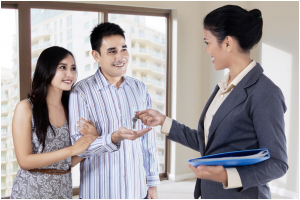 Image Credit

Traditional conveyancing
It's not just solicitors who carry out conveyancing; licensed conveyancers and legal executives can also do it. Money Saving Expert offers a useful guide to the steps involved in home buying and the timescale your purchase is likely to take. This includes a section on choosing your conveyancing firm.
Some companies offer online conveyancing, which can work out to be less expensive than using a traditional high street solicitor.
DIY conveyancing
The option of DIY conveyancing is available in certain circumstances but is really only suitable for simple transactions. If you are able to understand all the legal jargon involved in the process and can devote the necessary time to the paperwork, you could consider doing it yourself. However, if you need a mortgage for the property purchase, DIY conveyancing is unlikely to be acceptable to your lender.
Costs of conveyancing
A solicitor will charge around £400 to £1,000 for conveyancing, but online conveyancing by a company such as https://www.samconveyancing.co.uk/ can be a cheaper option. They will give you a quote before you have to make the decision. DIY conveyancing can be a false economy because unless you understand the process well, you could make costly mistakes. Mortgage lenders will normally insist that you use a professional conveyancer and may even specify that you have to use a solicitor they recognize.
When should DIY conveyancing be avoided?
Even if you feel you have the competence to do your own conveyancing and the mortgage lender accepts this, there are certain circumstances in which it is not a good idea. These are mainly situations in which the law is very complicated and includes when the property is not registered with the Land Registry and if the sellers are separating or divorcing. The law is also more complicated in the case of leasehold properties and if it is not a flat or a house.
Although it can be tempting to cut costs by DIY conveyancing, it is often not advisable.