SUVs may be the most fashionable automotive market segment but statistics show that the humble supermini continues to be the best-selling car in the UK. The supermini is not glamorous, but it is affordable to buy and economical to run.
There are no signs that growth in the supermini market is slowing down; therefore, now should be a good time to buy or lease, with deals to be made. Whether you are buying or car leasing in Leicester, here are some of the best small hatchbacks.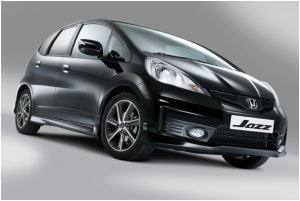 Honda Jazz
Honda has revamped the Jazz to make it more stylish and practical. The interior is so cleverly designed that the cabin offers more space than many bigger cars, while the rear benefits from a flexible seating arrangement that can be configured in various ways. There are few more agile or reliable superminis on the market.
Peugeot 208
The 208 displays serious Gallic chic, with sexy styling and modern paint colors. Peugeot has worked hard to create an upmarket feel to the cabin, which has a useful infotainment system, and there is an excellent range of frugal but willing diesel and petrol engines.
Volkswagen Polo
The Polo has matured into one of the most sensible superminis around. Solid build quality and high-tech driver assistance features give it the feel of a far more expensive car, while a recent update has rationalized the engine range. The Polo is one of the more expensive choices to buy; however, fuel economy is good.
Ford Fiesta
Britain's best-selling car is a true all-rounder. The Fiesta is the best-handling car in its class and its sporty ride offers true driving pleasure. It is also smart looking and reasonably roomy inside. The wide engine range should ensure there is something for everyone, whether your priority is fuel economy or high performance.
Vauxhall Viva
Vauxhall's recent revival of the Viva name in the form of a budget city car provides great value for money. This is a nice-looking little car with a generous array of standard kit. There is only one engine choice and the Viva does very competently what it says on the tin ‒ it is a user-friendly city car.