Gone are the days where a grey sweatshirt should be just seen in the gym. Now you can wear them with anything from staple joggers to shorts, jeans or formal trousers to create a perfect smart casual look.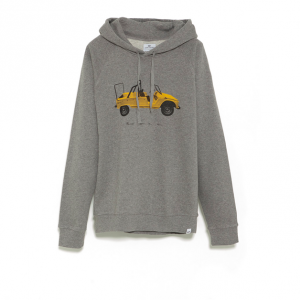 Smart-Casual at the Pub

You're not necessarily trying to impress your mates at the pub on your Sunday day out, but you still want to look smart and add a bit of effort to your grey sweatshirt look. Team it with some mid-blue jeans and a smart casual Harrington-style jacket and you'll easily manage to mix comfort with style. A lightweight trainer will finish this look perfectly.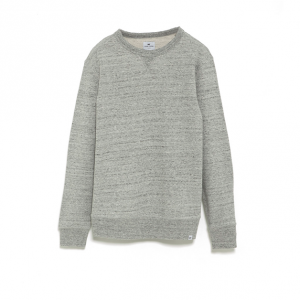 All Weather Conditions

A sweatshirt might be your go-to winter look, but you can make it work just as well for summer too. Using your sweatshirt as a jacket alternative in summer is ideal. As grey doesn't absorb heat, it shouldn't make you too warm. However, if it does, you can simply take it off and throw it in your bag without a worry for wrinkles and creases. Add some chino shorts and lightweight trainers and you're set for a sunnier day.
To the Office

Adding a crisp white shirt underneath your grey sweatshirt instantly smartens your look. Team with smart slim trousers to make your grey sweatshirt a more formal option. The Idle Man suggests that we can learn to embrace the preppy look with the grey sweatshirt for the office or smart-casual look, adding either a white shirt underneath, as mentioned, or a smart peacoat over it to really embrace collegiate charm.
An Evening Out

If you're not sure whether your daytime plans will turn into an evening out, you can keep your look smart-casual with a classic weekend outfit. There are plenty of men Farah sweatshirt options which will do just the job for multifunctional wear at https://www.ejmenswear.com/men/farah/sweatshirt, so team your grey sweatshirt with a chambray shirt, navy chinos, and desert shoes to create a style perfect for a dinner out.
The grey sweater has evolved from just being associated with sporty types and gym wear and is now very much a versatile wardrobe necessity. They're not just designed for work-outs and throwing on for warmth on cool nights – they're practical and stylish too.