If you are wondering whether or not ply lining your van is sensible, here are a few of the benefits to consider which might make your decision more straightforward.
Avoiding Damage
The chief reason to invest in van ply lining is to avoid the structure of the vehicle being prematurely degraded by the repeated loading, transport and unloading of goods or equipment.
LCVs may be made predominantly of metal, but bumps and scrapes can occur regularly, and this type of wear and tear accrues over time, not only impacting the resale value of the van but also making the exterior look scruffy, which could change customer perceptions of your business.
Affordable ply lining gives your vehicle a second skin within the cargo area – one which is tough enough to take plenty of punishment and protect the underlying bodywork.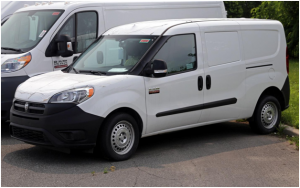 Long-Term Goals
Making the interior of your van more durable is an obvious advantage of adding a plywood lining to it, but there are other things to think about before you take the plunge. The fact that the process can be reversed easily is one, as it means when you want to put your vehicle on the market in the future, its cargo area can be freed of the lining and made to look its best to secure a sale.
New van sales are falling at the moment, and the used market is becoming more competitive. This is where a properly lined van can make all the difference.  Some Slough Man and Van companies have chosen to do this to their vans and some haven't due to having hi-tech top of the range vans with proper storage already in. Companies like www.uk-tdl.com/man-and-van-slough.html have a wide selection of vans that they use to help people move house, transfer items from location to location if they are moving house for instance.
Adding Extra Features
Ply lining is practical in more ways than one, as it can also be used as a basis for the installation of other interior add-ons, such as racks of shelving and drawers that can be used to store smaller items during transit and make them easily accessible when you reach your destination.
This has safety benefits as well, as it means that loads are less likely to shift erratically while you are on the move. And even if unwanted movement does occur, the lining will mean that your van will not bear the brunt of the damage.
In comparison with the improvements that it can offer, ply lining is incredibly cheap, and it represents great value for money over the lifetime of a vehicle. This makes it a worthwhile investment for most van owners.