This year has seen all of us have to make changes to our lives. From not seeing friends and family, not going on holiday and of course, many of us have had to get used to working from home. Working from home can be difficult, especially if you have never done it before. It is completely different from working in a busy office, and it requires a lot of discipline and self-motivation.
One of the big things that people struggle with when working from home is the fact that they often don't have a suitable place to work away from the distractions of the family life that goes on in the home. For this reason, if you are going to be working from home for the foreseeable future, it is a good idea to create your own office, or area, where you can work that, is just that – your workspace where you can't be distracted. Here are a few home office ideas that could help you…
Office Under the Stairs – If you don't have a great deal of space available, why not convert the space under your stairs to a small office? There are lots of great ways that you can do this, to create a little place of your own for work only. The key with a small space like this is to use the space wisely and have good storage ideas – have a look at somewhere like this shelving Ireland based company https://www.rackzone.ie who may be able to supply some storage solutions.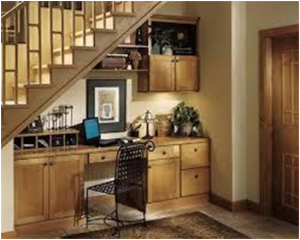 Garden Office – If you have room in your garden, a garden office is a great idea. Not only does it give you a good place to work undisturbed, but where it is separate from the rest of the house you will have a better ability to keep the work and home life apart, which makes for a better work-life balance. If your garden is larger, you could even create a garden room with a divide – the half you could use for your office and the other half could be a nice chill-out room for enjoying your garden in the summer.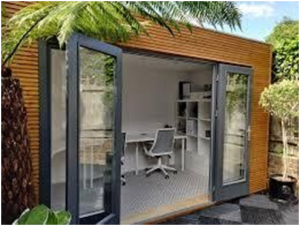 Garage Office – Another way that you can use the space in your home that you already have is to turn your garage into an office. It is also a good opportunity to have a garage clear-out. This is another great way to keep your office away from the rest of the household as well so you can have that quiet time whilst you are working. A garage is a big enough space to also allow two of you to work from home so if you and your partner need a place to work from, this could be the best solution for you.