People are central to the success of a business; however, offices also need a few bits of kit to make communicating with customers easier and ensure plenty of sales. Let's take a look at the most important things that every office should have.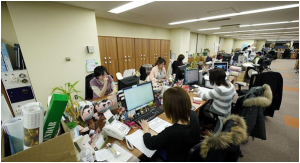 Drinks
Every office should have a kettle; in fact, the savvy office manager might even invest in a good coffee machine. Quality beverages make workers happy and some caffeine will probably perk them up. The Guardian has more tips on making your office a fun place to be.
Chairs
Every office needs comfortable and ergonomic chairs that will be fit for all uses.  This doesn't mean spending thousands of pounds though as you can find reasonably priced ones online.
This can even include your Reception chairs from Best Buy Office Chairs for your welcome area.  Every office needs to think about their first initial impression and the more comfortable the Reception Chairs the better.
Computers
Once they have their coffee, office staff require somewhere to store and process information, which means computers. Even if just to issue invoices, an office will need a computer; most will need several, including laptops so that staff can work more flexibly.
Connection
Offices need great internet. It may be possible to run a productive office without any connectivity, but this is fairly unlikely. Even if just to get more out of the computers you have invested in, a decent wi-fi connection will make research and a host of other activities so much easier.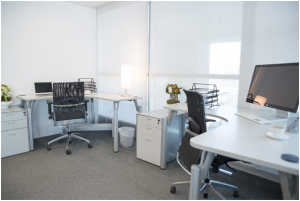 VoIP
Once you have internet, it makes sense to get a VoIP phone system. With VoIP, there are a range of features to enhance flexible working, scaling up or down is really simple, bespoke security options are available, and calling anywhere in the world will be cheaper and more cost effective if you use a supplier with good wholesale VoIP termination rates.
VoIP offers more functionality and better value than a traditional phone system. If you want to find out how wholesale VoIP termination rates can reduce costs for your business.
Make your office a place where staff want to be and feel inspired to be productive by fostering a welcoming environment and giving them the tools to do with their work easily and effectively. In today's competitive marketplace, no business can expect its staff to deliver great results without some decent equipment and a latte.